Graduate Courses:
Leadership & Policy
LEAD 7100
Education & Community
Dr. Barbara Mullins-Nelson
in conjunction with
Higher & Adult Education
HIAD 7415
IT Trends & Issues
Dr. Colton Cockrum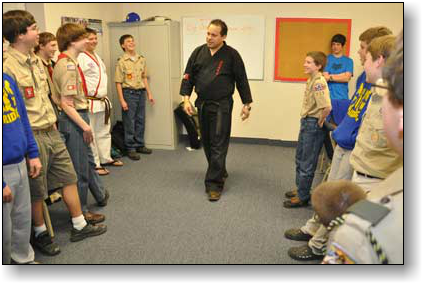 On February 27, 2012, an intersection of two community groups occurred where the participants gathered to learn the basics of personal awareness and safety. What exactly does this mean to a young man ten to seventeen years old? According to Mr. Robert Brandhorst, Taekwondo instructor, it means that a young man must be confident, respectful, and always alert when in public places, because those are the characteristics which will typically discourage a bully or an adult attacker. Body language; your attitude and how you carry yourself, can ultimately convince an attacker that you are just not worth the trouble.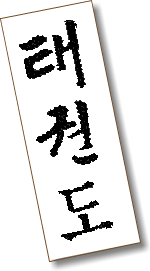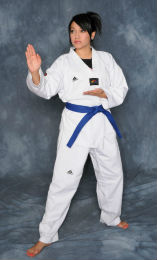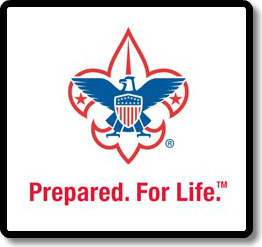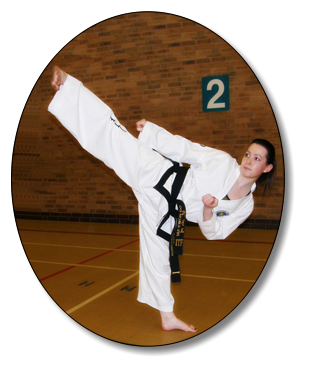 Organized by: Anthony Perkins for the graduate program of the University of Memphis, Adult & Higher Education: Leadership & Policy Studies.
My appreciation goes out to everyone who has volunteered their time and attention to this event, especially, Mr. Robert Brandhorst, ATA instructor, and Mr. Curtis Underhill, B.S.A. Troop leader-133.

Mr. Brandhorst spoke about "Stranger-Danger" and how to reflect a more confident appearance when around bullies at school and play grounds. "Bullies are self-conscious and are looking for someone that they can pick on to make themselves feel better or stronger than others, so it is important to be confident and hold your head up when you walk and talk." Even though this particular meeting was given to specifically a group of young men, Taekwondo is not a male only sport. It is taught to both genders and all races.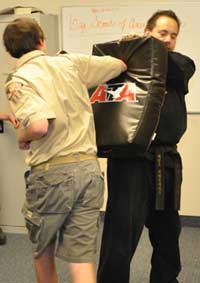 Takes a beating and keeps on ticking... Mr. Brandhorst above, gives the guys an opportunity to vent.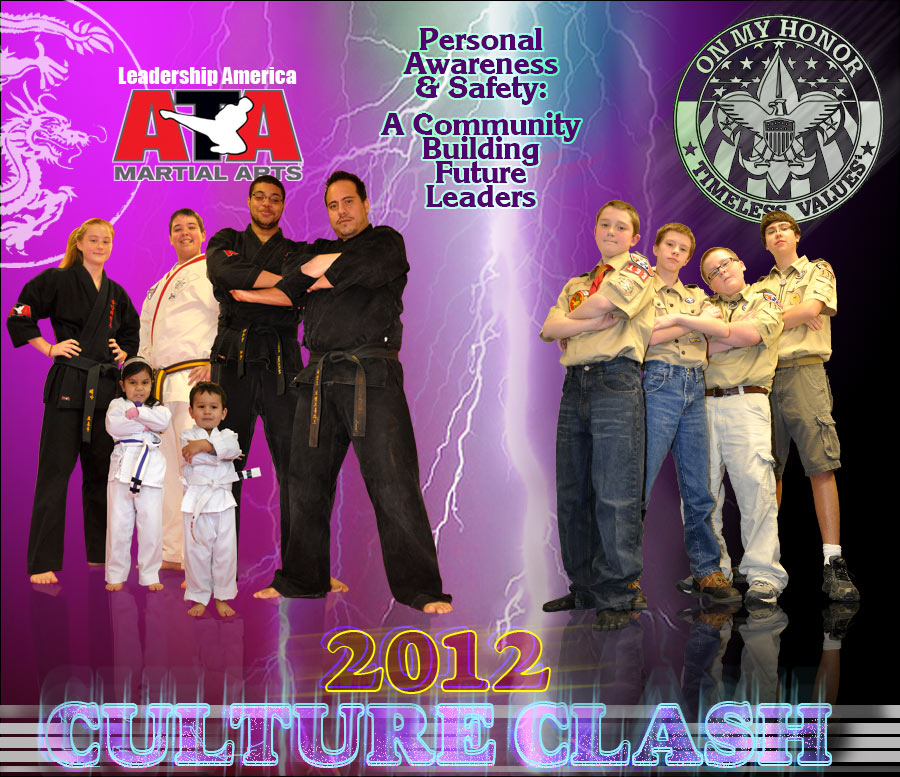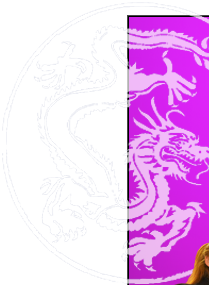 What do you get when you cross two groups who already instill in their teachings such things as: Respect, Human Values, Leadership and Courage? You get the first ever meeting of the Oakland, Tennessee ATA Martial Arts School and Boy Scouts of America, Troop 133, talking about "Personal Awareness and Safety".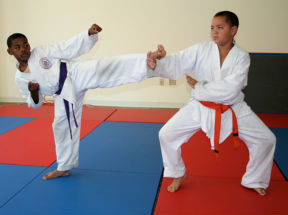 The methods that Mr. Brandhorst teaches are shared with many kids and adults as he travels to area schools and talks to many of the kids about these same ideals. He also goes into 'corrective schools,' where kids have been placed because of their poor behavior; are repeatedly caught in fights or have other issues with authority figures, to talk with them about how to control their anger and focus on
being productive members of society.
Many of the problems kids get
themselves into is because they will
not think about what they are doing
before doing it. "Don't do stupid
things!" cries Mr. Brandhorst! "If
someone offers you a Playstation or
an iPhone for free- if you'll just step
over to my car… Think about it! Use
some common sense! No one will
give away something so valuable for
free unless they are trying to lure
you away!"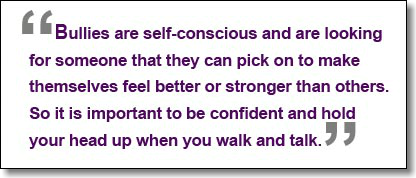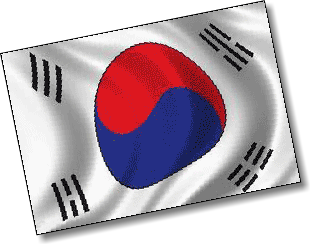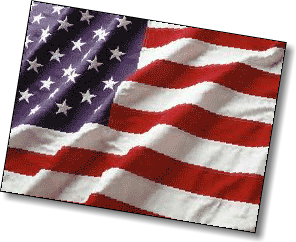 Another choice that kids can make that may get them into trouble is 'going along for the ride'. Often, juveniles will be stuck with jail time, just because they were riding in the same car as other teens when they decided to break the law. It is important to choose companions carefully.
In one section of his safety talk to the Boy Scouts, Mr. Brandhorst asks for
volunteers to step forward and 'show what they've got'. After many in the room step
forward, a point is made that the young men who stepped forward when called are
the ones the others should be looking up to as their leaders. "Leaders will
step forward when called upon," says Mr. Brandhorst.
Everyone who attended the event was given a token, good for a visit to the Oakland ATA for an opportunity to attend a free class at the gym. "I have always been impressed when I visit there. The kids that come to class bow at the door out of respect and address everyone as 'sir' and 'ma'am'. The classes appear to be fun and eventful. Members will work to develop the skills necessary to 'rank up' in their competency levels and
area-wide tournaments are
frequent". The tournaments are
an opportunity for the
participants to compete
and see how they rate
against others who are
taking the training.
Being respectful and showing humility toward others is an excellent way to treat people. Since the younger generation is often associated with immaturity and lack of respect, it is very beneficial for them to learn these things at an age when they are pliable. Taekwondo teaches a culture of humility and confidence to teens and preteens that empowers them to grow past their age and present a more mature appearance
to those around them.
The Korean word 'Taekwondo' is translated: Tae- "To strike with the fist", Kwon or Kwan- "To strike, crush or stomp with the foot, and Do- "Way, method or art". The fundamentals of personal safety,
leadership skills, respect and
confidence is taught along with the
proper technique in posture and
self-defense. The youngsters
were asked to take a pledge not
to use the methods that they
were learning as a means of
bullying others.